Information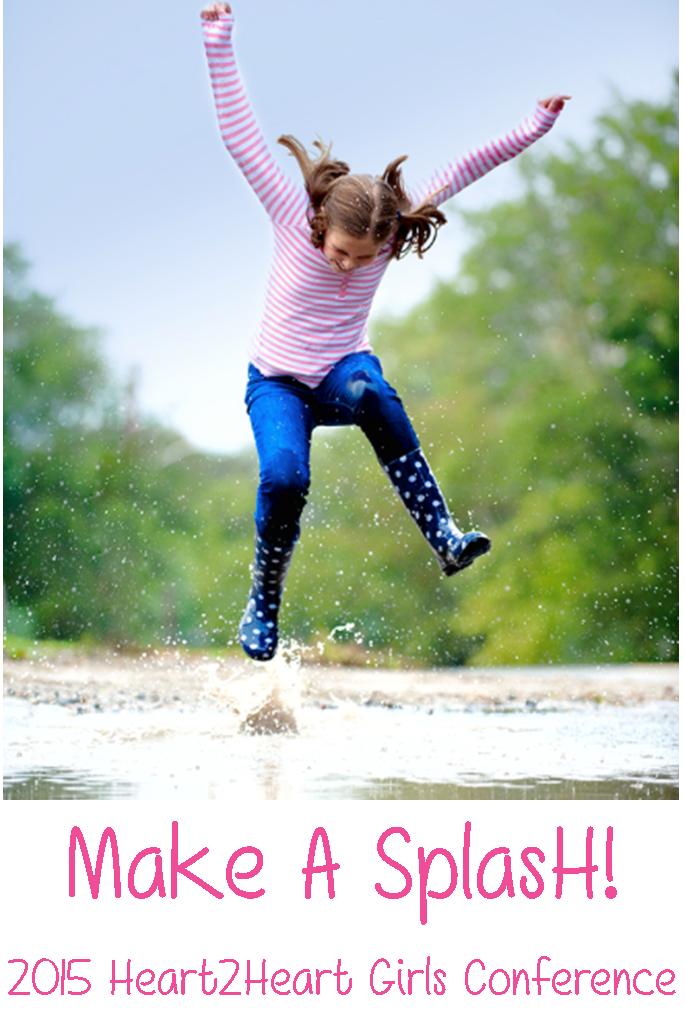 An Exciting Conference
JUST FOR YOU...with everything that GIRLS love!

Watch the Promo Video
The Heart2Heart Girls' Conference is for girls 3rd-6th grade and their Mom, Dad, Grandma, Aunt, Guardian, Mentor. High energy music, wonderful surprises, fun gifts, sweet treats, funny moments, and biblical teaching will focus on building self-esteem and equipping them to make positive life choices. Every year has an exciting line up of speakers.
Whether you or your girl needs an encouraging word, some time away together, or a chance to meet some new friends, this conference will be just what you are looking for! No matter what age or background you are, we promise you will love this weekend! Registration begins August 2015.
The Saturday Conference is on September 26, 2015 from 8:00 am - 5:00 pm
Admission is FREE and includes...
Keynote Speaker
High Energy Music
Excitingly Fun Interactive Workshops
Fun Surprises
Shopping (Heart2Heart Shoppe)
A Silent Auction
Door Prize Give Aways
REGISTER beginning August 2015
Pre-register by September 1 for a chance to win a prize!
Everyone who pre-registers by September 1 will have their name entered in a drawing for a chance to win a prize. You MUST be in attendance at the 2015 Heart2Heart Girls Conference and present at the time of the drawing to WIN!
The Early Bird Gets the Worm or in this case the FIRST 300 who attend will receive a Conference Goodie Bag jam packed full of COOL STUFF!!
Location
First Baptist Church of High Springs
20112 North US Hwy 441
High Springs, FL 32643
(386) 454-1505
PLEASE TELL OTHERS
We would LOVE to have your help telling others about this conference! Please feel free to <share> the Heart2Heart Ministry website link www.heart2heartministry.org with all of your friends and families!
And, there's always facebook too! You can 'Like' the Heart2Heart Girls' Conference event page as well as the Heart2Heart Ministry page.
If everyone does this, it will help to ensure a successful event. Let's join together in doing everything we can to publicize this unique event designed especially for preteen girls!

Online Registration is closed but you may still register at the door on Saturday!!